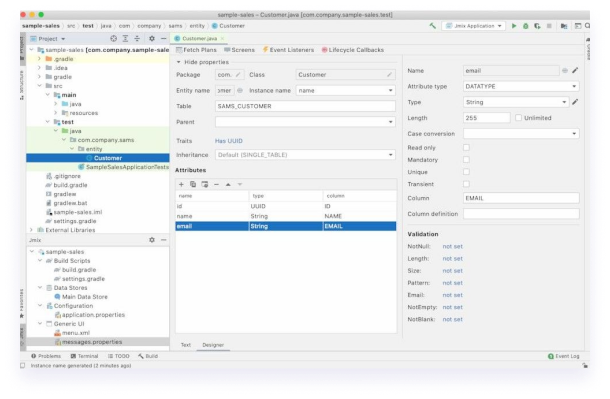 CUBA STUDIO
A full featured Rapid Application Development tool offering extensive code generation, visual designers, smart prompts and convenient code navigation. Studio is leveraging the power of the world's most popular Java IDE, so it will be already familiar to many developers.
Develop enterprise-grade solutions with comfort and high productivity!
Setup
DOWNLOAD ON YOUR COMPUTER
Choose an operating system and start download on your computer CUBA Studio bundled with IntelliJ IDEA
PLUGIN FOR INTELLIJ IDEA
If you have IntelliJ IDEA installed you can get CUBA Studio as a plugin.
You can simply install CUBA in IntelliJ IDEA as a plugin
Visual Tools are avialable in the commercial subscription of CUBA Studio