Jmix Studio commercial subscription offers convenient visual designers, bringing extra productivity and comfort to developers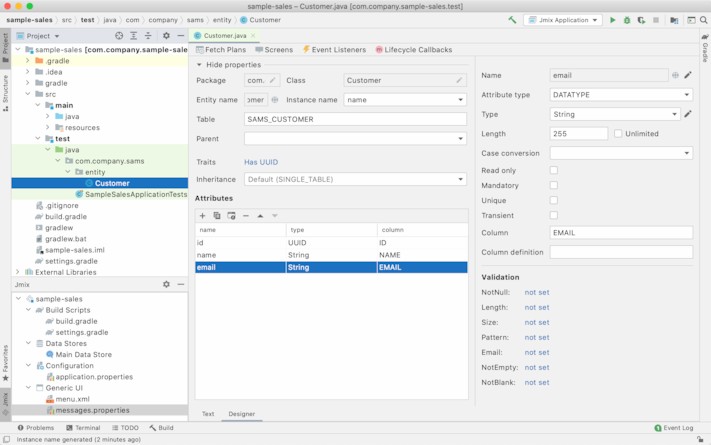 DATA MODEL DESIGNER
Abstracts developer from the JPA implementation details and configures:
Data model entities, including relations, inheritance, formatting, validation and other properties
Object graphs to be extracted from the database for different screens and business logic
Localized messages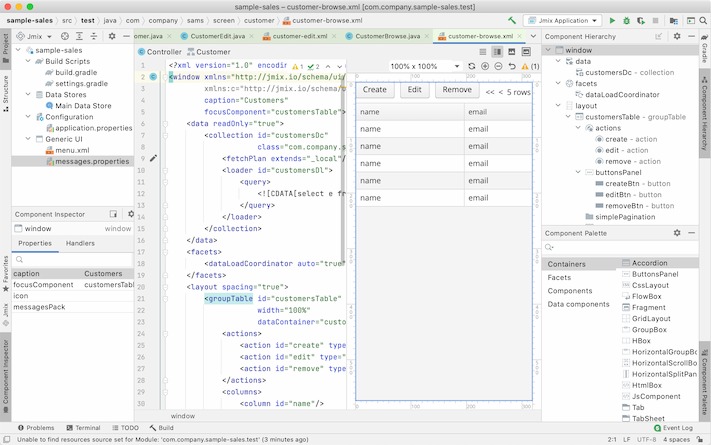 WYSIWYG SCREENS DESIGNER
An extendable palette of visual and non-visual Jmix components
Visual configuration of components properties and event handlers
Visual theme variables editing
Visual menu design
Visual user permissions configuration
Drag & drop screens layout design
All designers are fully synchronized with source code, so no matter where you make the changes they will be properly displayed.
The pricing is presented for your information. Currently Jmix Studio is available free of charge until a stable version is released.
5-10 developers
10%
volume discount
10-20 developers
15%
volume discount
20+ developers
20%
volume discount